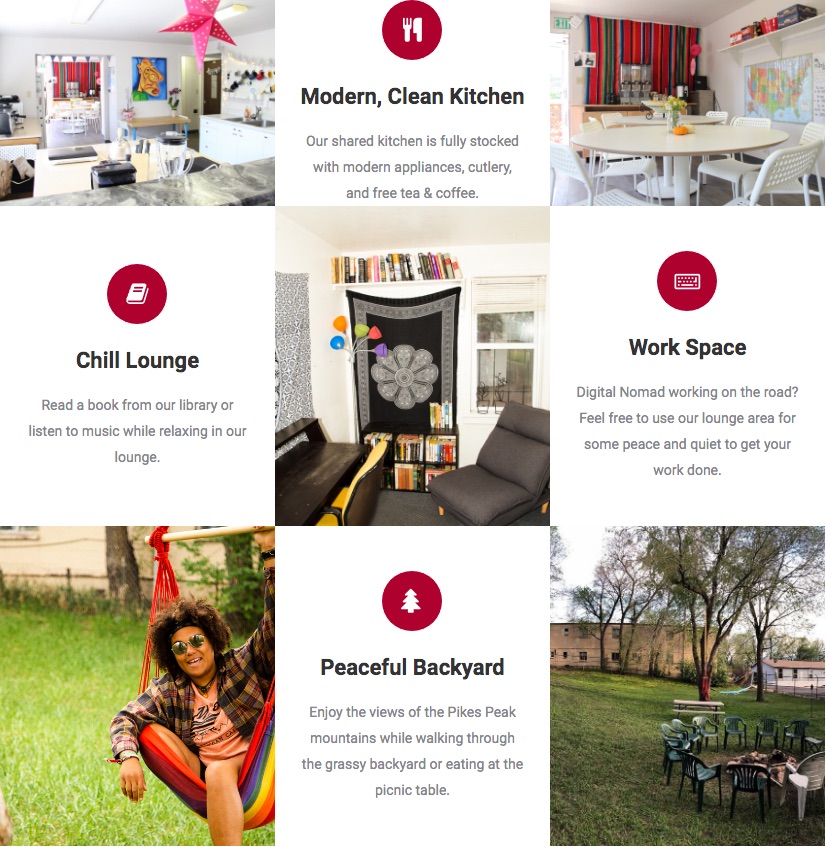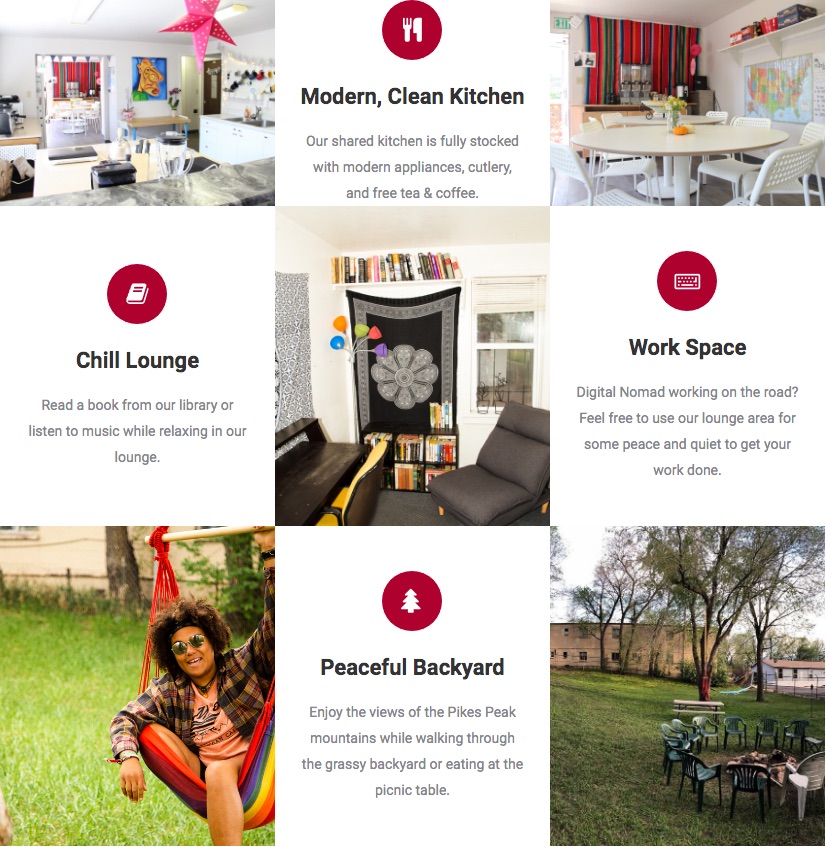 If you're anything like me, around this time of year you start to go a little bit stir crazy. No matter where you live — even if you're surrounded by gorgeous, snow-capped mountains every day, like I am! — every now and then you need to hop in a car or board a plane and be someplace else for a little while.
(No? Just me?)
Here's a local-ish getaway that I am putting on my "maybe some day" list: the ColoRADo Adventure Hostel, or the Rad Hostel for short. The Rad Hostel is close to my family's stomping grounds in the Springs, and — well here, I'll let them tell you:
In the shadow of Pikes Peak, and just a few miles from Garden of the Gods, this RAD new hostel is a blend of Colorado's art, mountain culture and fresh Colorado Springs vibe.
Though I'm married with children now, there is definitely a part of me that wants to join the Rad Hostel crew for their drum circle on Thursday or their pancakes and sunset hikes on the weekend. It also sounds perfect for a getaway trip with friends.
Keep an eye on Rad Hostel on Facebook, where they often give away ski packages or share plans for their silent discos.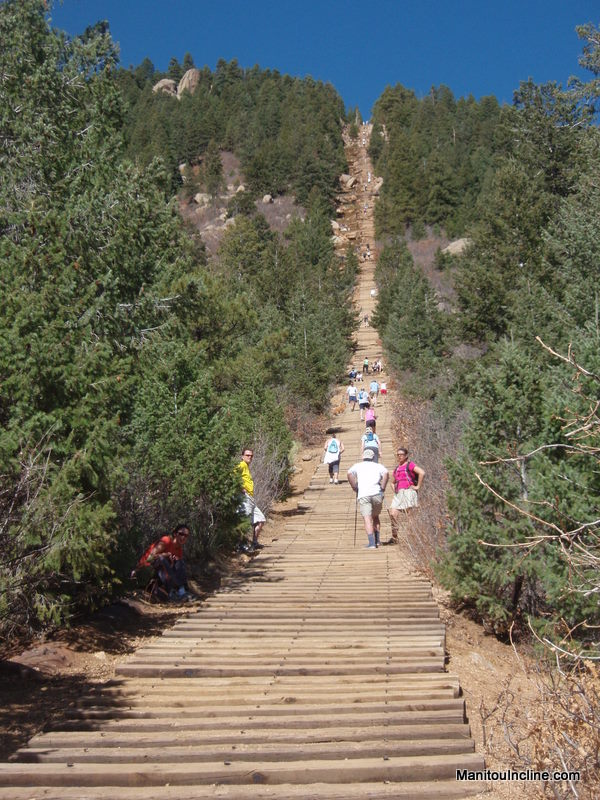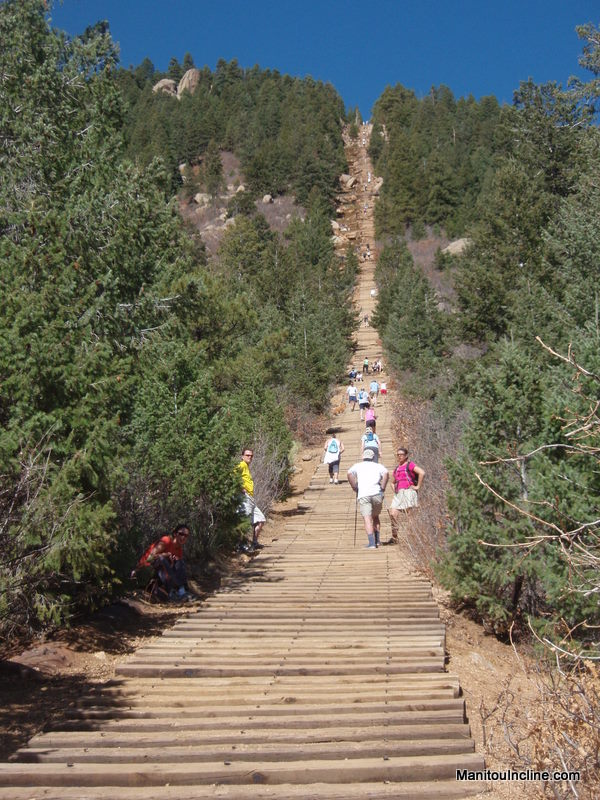 My mind is on Colorado Springs lately as I look forward to visiting my family there over Thanksgiving! Here are a few interesting Springs-related articles and activities that caught my attention recently:
Manitou Incline challenges fitness junkies — I've written about Manitou Incline before, but this UCHealth post dives deeper into the Incline's "2,744 steps straight up Mount Manitou and a gain of nearly 2,000 feet of elevation in less than one mile." The Incline also has its own website, where I learned you can buy Manitou Incline 2020 wall calendars!

The United States Olympic & Paralympic Museum opens in Colorado Springs in early 2020! Take a look at how construction is coming along. You can already visit the neighboring Training Center to learn how athletes prepare for the Olympic and Paralympic Games, but this new museum will be a fascinating addition to Colorado Spring's history and tourism.

On Thanksgiving, you may or may not find me feeding wolves! The Colorado Wolf and Wildlife Center (technically in Divide, CO, a manageable drive from the Springs) hosts many fun activities to engage with their animals and raise funds for the Center, including a "Turkey Toss" on Thanksgiving morning. Closer to Christmas you can have breakfast burritos with the wolves (I'm not making this up) and all throughout the year you can take full moon hikes around the Center.
Can you see why I love Colorado Springs? Drop me a line if you're buying or selling in my old stomping grounds — or just eager to visit this entertaining city!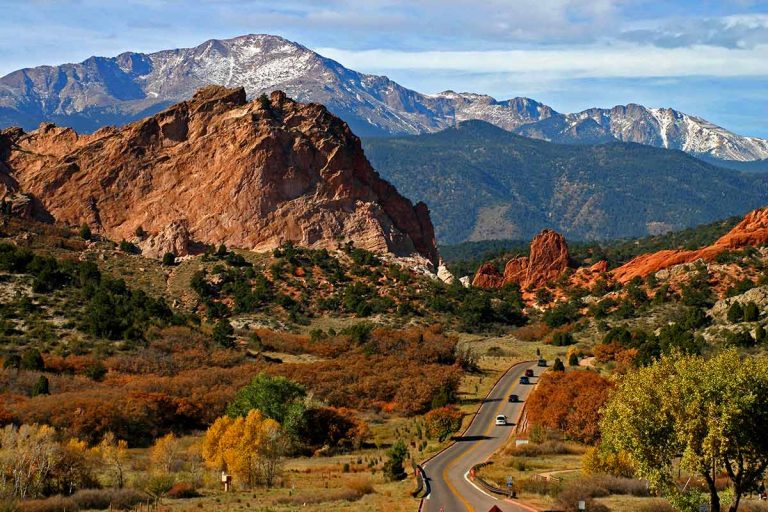 I may live and work in Fort Collins but a huge piece of my heart is in Colorado Springs, where I grew up and where much of my family still lives. I love this post from UCHealth detailing 5 free things to do in Colorado Springs — they cover Garden of the Gods, the U.S. Air Force Academy, two museums and a gorgeous arts center.
One attraction I would add to this list of free excursions is the Manitou Incline, an old cable car track they have turned into a strenuous hike, ending with a gorgeous view. According to the website, the hike gains 2,000 feet of elevation in under a mile and the grade gets as steep as 68%. Whew!
And if Manitou sounds like fun to you, there's always Pikes Peak to scale…!