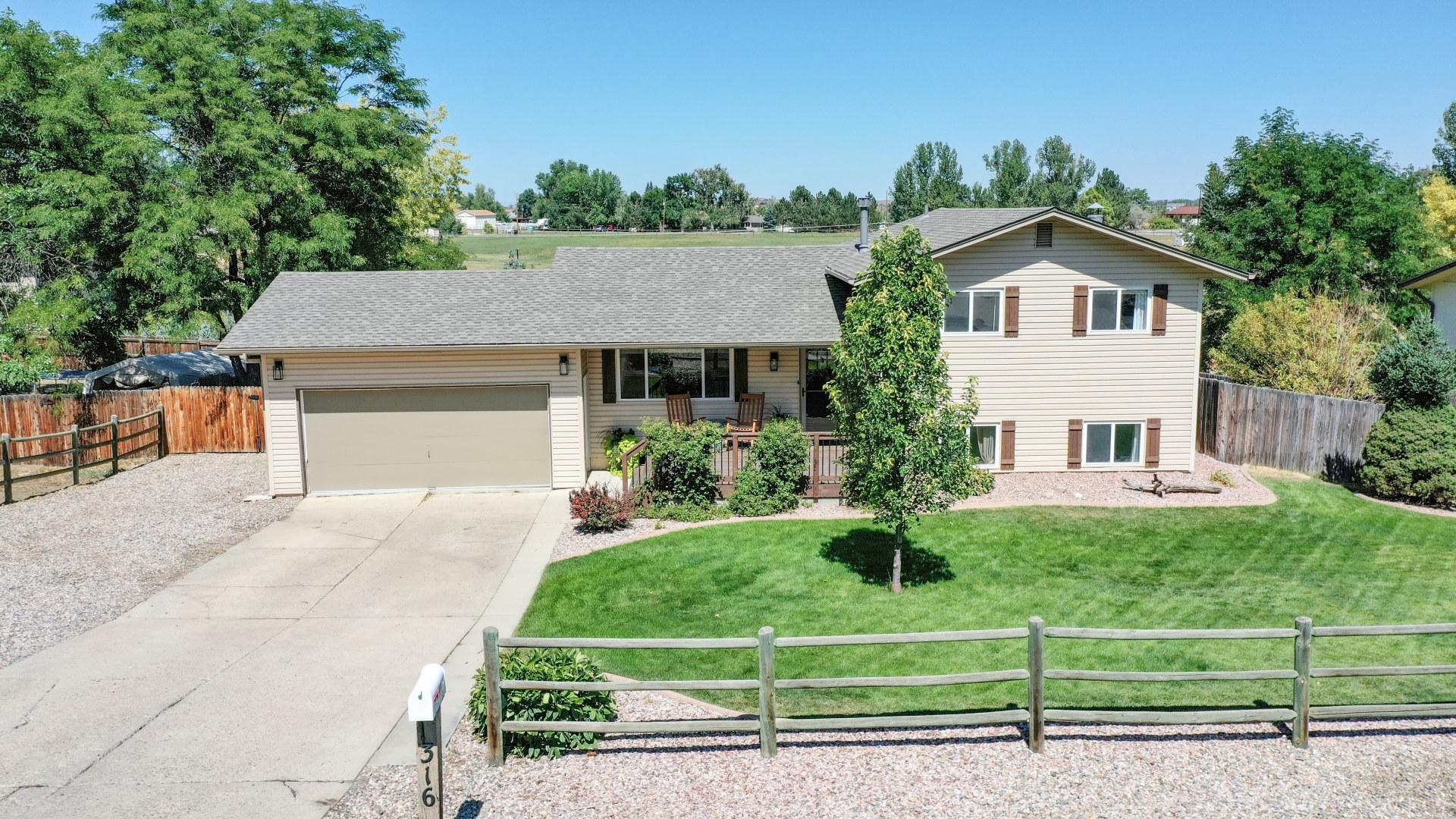 316 Diamond Drive is a beautiful multi-level home centrally located between Fort Collins and Loveland. This home is situated on a large lot with plenty of room for entertaining. A detached single car garage is perfect for storage or your toys. The lower level has been converted to a large master suite with walk-in closet and space for a reading nook or seating area. An open concept kitchen, living room, dining area means you and your guests are never far from the action. The 2nd, 3rd and 4th bedrooms are large and offer ample space for all of your needs. The home is located in a mature neighborhood with no HOA, conveniently close to 287, 392 and I-25, you can be anywhere within minutes! Call for your private showing at (970) 829-8818  for more information or click the link below for more details.
The tourism organization Visit Fort Collins does a wonderful job of sharing information about the vibe in this city and the new activities that are constantly being added. Their most recent video, The Best Family-Friendly Activities in Fort Collins, highlights a few of my family's favorites, including:
Here are just a few more that I would have included:
My gym, Genesis North: They offer great kids programming (and daycare), and just started up a kids' version of CrossFit!
Twin Silo Park: Fort Collins has countless beautiful parks and natural spaces, but this is a particular favorite of my tiny human.
Horsetooth Reservoir: I am so happy that my kiddo likes to hike and kayak. It feels like we spend half our summer on the reservoir!
What are your favorite family-friendly spots in Fort Collins?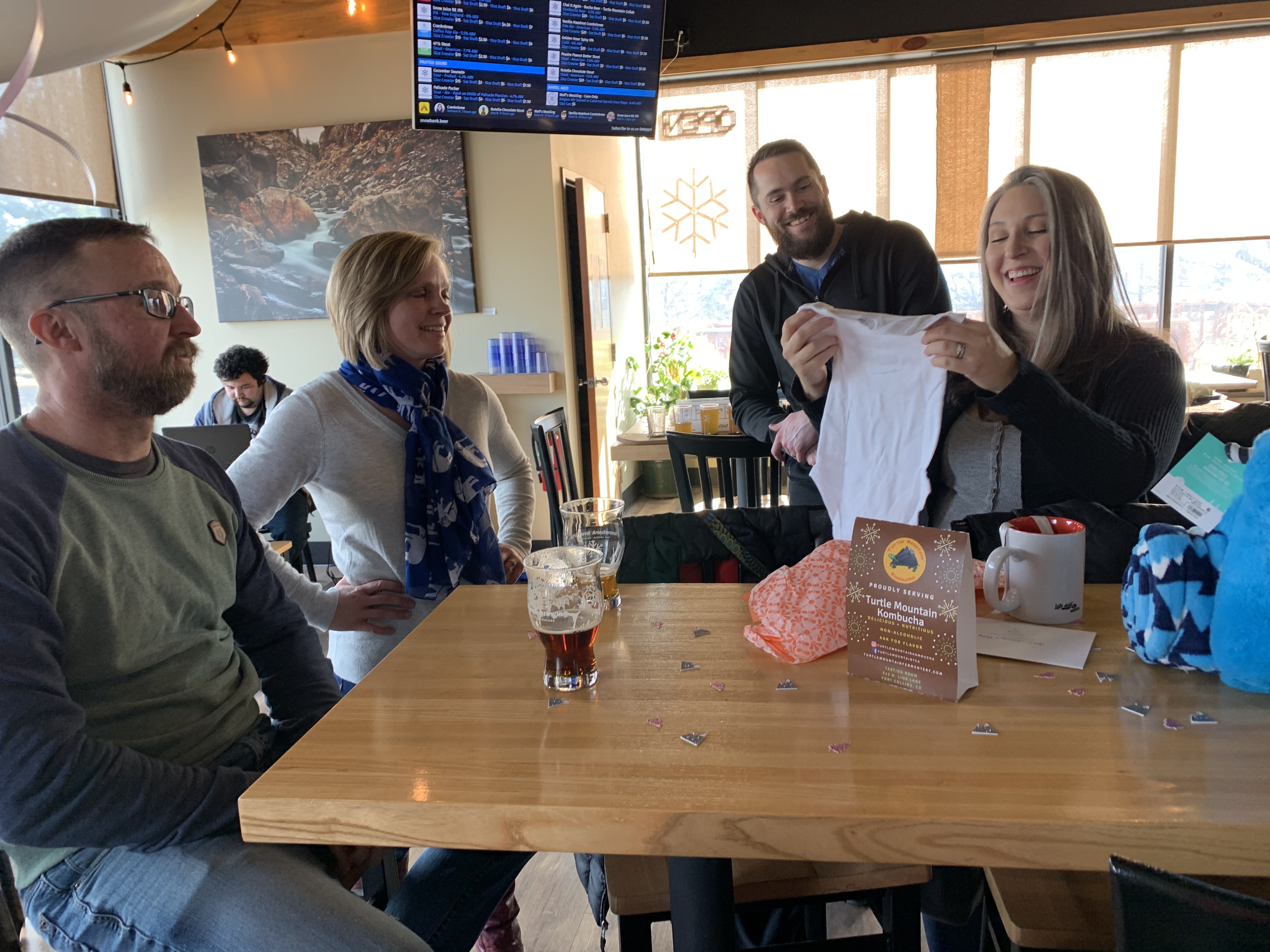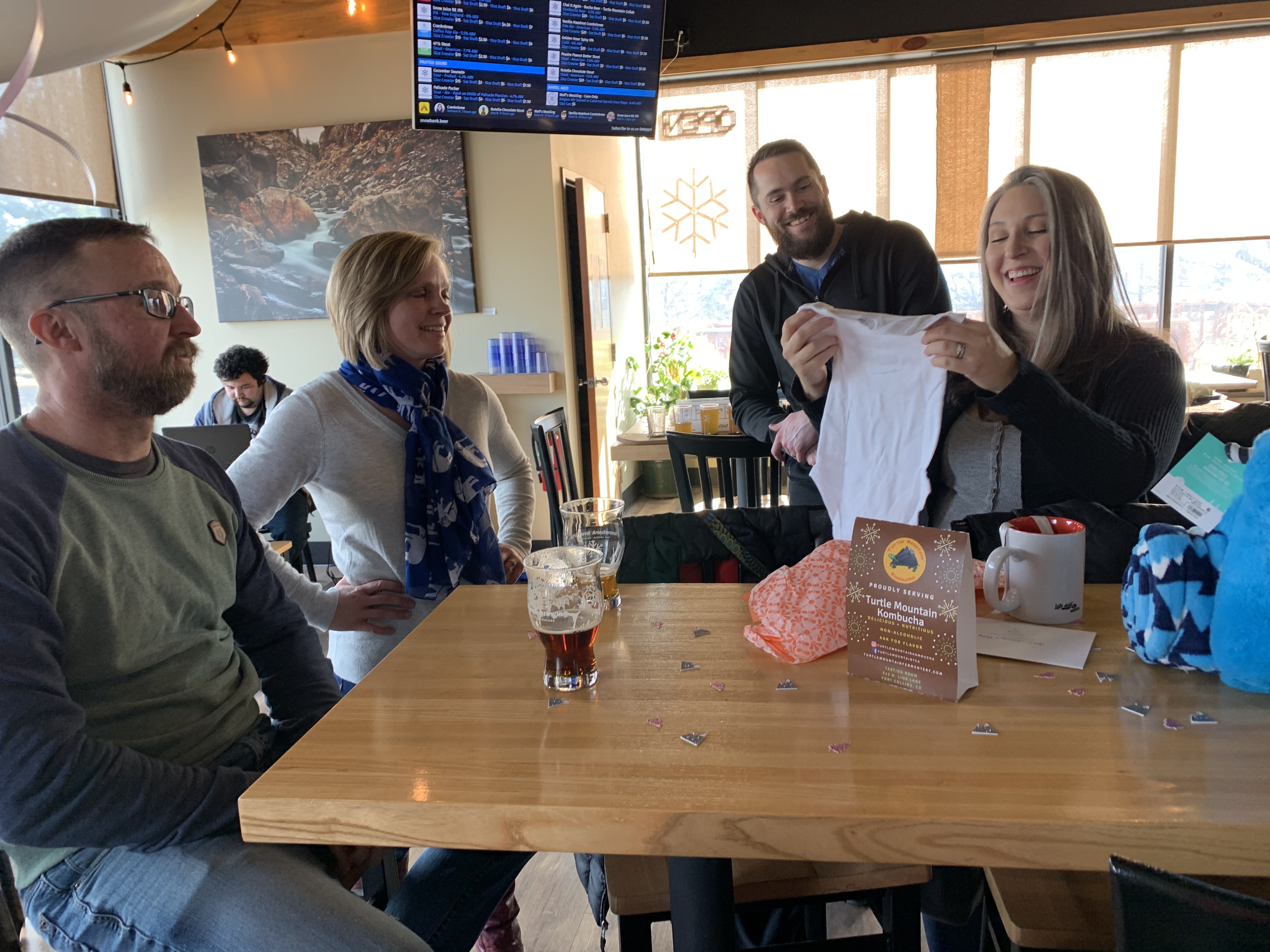 My husband and I are expecting a little girl in a few weeks (hurray!!), so it is baby shower time in my life. Is there any better example of the power of community than a baby shower? Here are three big ideas I've taken away from my recent baby shower experience.
Your community is there, you only need to invite them. People have come out of the woodwork to support our new baby (and the big-brother-to-be)! A baby shower is a wonderful time to say "I could use some help" — but it's certainly not the only time you can ask for support. When a friend reaches out to ask me for help, I am delighted. We should all remember to ask more often!
It takes a village to raise a child. My community has truly rallied around my family, and it has been such a great reminder that we're not doing this alone. Friends have brought gifts for my little boy to make sure he knows he's a special part of this process. They have given my husband and me countless pieces of advice, product recommendations, and even clothes that their own kiddos have outgrown. I am part of a tribe.
The vibe of Fort Collins fosters community. A friend of mine hosted a baby shower for me at nearby Snowbank Brewing. Something tells me that's not normal operating procedure all around the country, but in Colorado it's completely natural to hold *any* kind of shindig at a brewery. Friends (men and women) came to raise a glass (water for me, thanks) in a cozy, relaxed atmosphere. Taking events out of the home and into a local business gives me a sense of being part of a wider community. (Plus, um, I get to meet new dogs at Snowbank.)
What does your community look like? Is it time to reach out and reconnect? If you're looking for support, don't forget to ask!
Recently updated ranch floor-plan at 525 Columbia Road in Fort Collins with a fully finished basement. The large main floor features original hardwood floors that have just been refinished and stained. The addition to the home adds a dining room, family room and a beautiful sun-room off the back of the home so you can soak up the 300+ days of Colorado sunshine! The kitchen has been fully updated with brand new counters, back-splash and appliances. The main floor bath has also been fully updated. In the basement, you'll find a large rec room for additional living and entertaining space. All carpet is brand new and the entire home has been repainted. Beautiful trees dot the property and there is still lots of space for you to plant a garden or entertain. Call for your private showing at (970) 829-8818 for more information or click the link below for more details.
http://windermerenoco.com/listing/102753105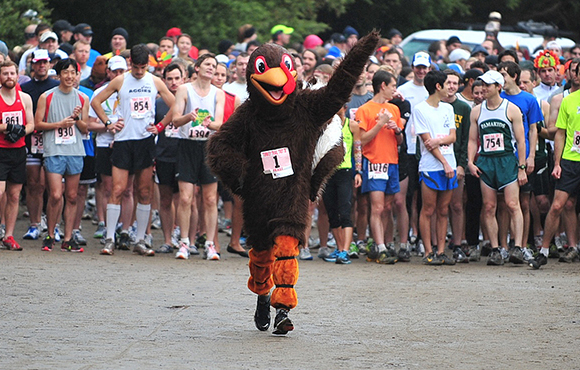 If you're looking for a 5k race opportunity in northern Colorado, throw a rock and you'll probably hit one. However, I recently stumbled across a race with a very different angle from the others — one that even I could win, if I put my mind to it. (You may already know I love a 5k, but I prefer to keep to a pace where I can still chat with my friends!)
The Turkey-Donut Predict Run, hosted by the Fort Collins Running Club, works this way: runners estimate their finishing time before the race begins, and the top 5 people who come closest to their guess (without the use of timekeeping devices!) are crowned the winners. "So just because you're fast doesn't mean you'll win this one," says Fort Collins Running Club.
The race is completely free to enter, but canned good donations are being accepted in behalf of the Food Bank for Larimer County. The food bank also benefits from the purchase of raffle entries, and considering nearly 20 local companies have supplied the giveaways, that's an easy sell.
The Turkey-Donut Predict Run
Saturday, November 23 | Location TBD | Race begins at 9am
Go earn your turkey and benefit the Food Bank!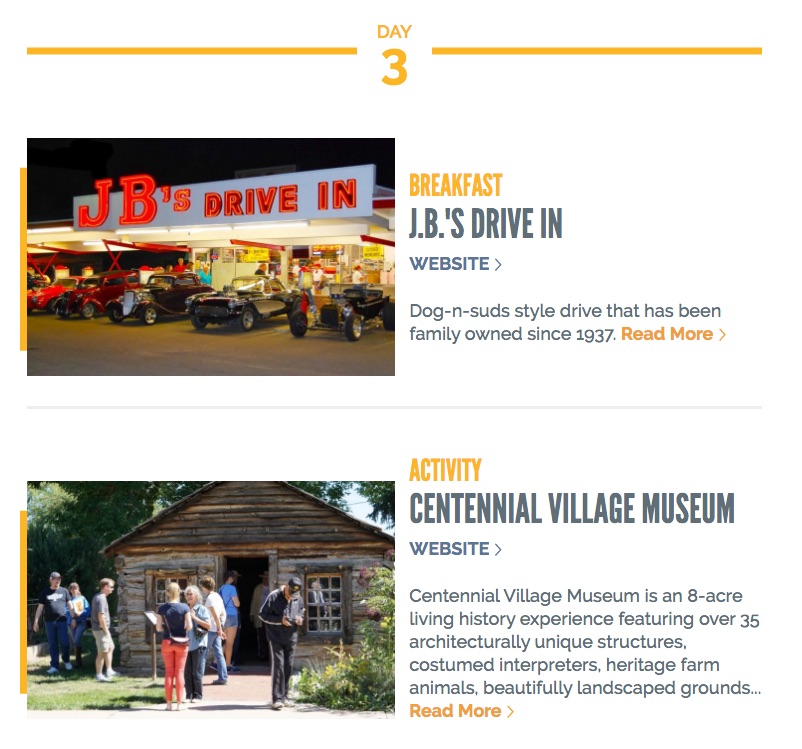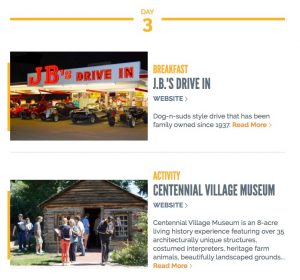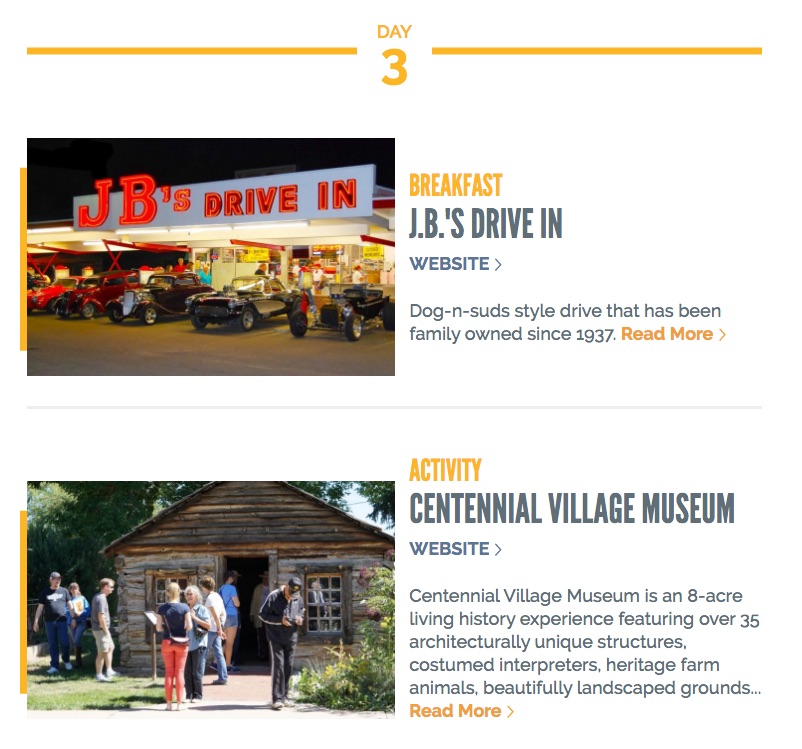 Did you know that Colorado.com publishes "Colo-Road Trips"? These ready-made itineraries provide great information about how to string together some of Colorado's best food, culture, history, nature and more into a memorable road trip packed with adventure and exploration.
For example, take a look at their "Days of Fun in the Cache la Poudre River National Heritage Area." Per the website, "From Fort Collins to Greeley and the villages of Laporte and Windsor, this northern Colorado region is packed with expansive views, welcoming locally sourced restaurants, frontier history and much more." I couldn't have said it better myself — and even though Northern Colorado is my stomping grounds, I still found plenty of new-to-me spots for my to-do list. It might be time for a staycation!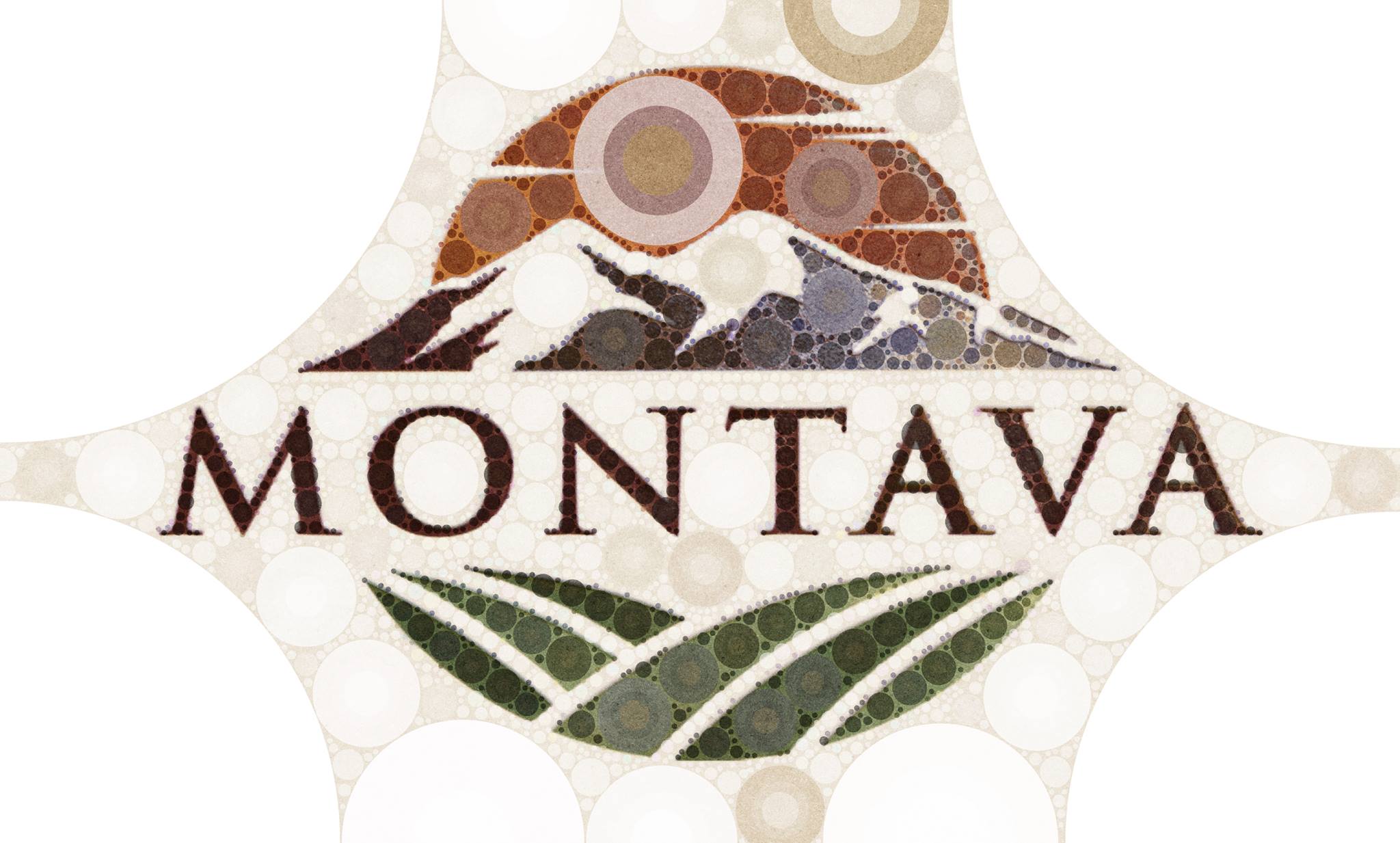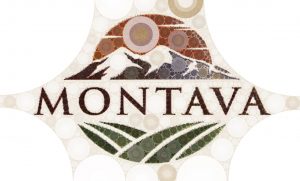 Here's an interesting development to keep an eye on: Montava! I can't help but be intrigued by all of these examples of "New Urbanism" that I see popping up. New Urbanism focuses on walkable neighborhoods, diverse types of housing, and environmentally-friendly design. (Read my blog about Longmont's Prospect New Town for another example of New Urbanism.)
Montava is located in Fort Collins, just north of Mountain Vista (near Budweiser). It calls itself an "Agri-Urban community," saying, "There is a rich history of agriculture in Fort Collins. We are embracing this history by integrating true urban farming into the DNA of Montava. By setting aside land that can be used to grow a wide variety of produce, we can foster people's connection with their food at this most basic level. With our partners at Native Hill Farm, Montava will become a sustaining influence for generations."
The people bringing Montava to life keep their own blog, which includes stories about "Planning for People, Bikes, and Not Cars" and "Reviving Quaint." You can also keep up on Montava's development on Facebook or Instagram, or read more about their principles of human-scaled design and sustainable communities on their website.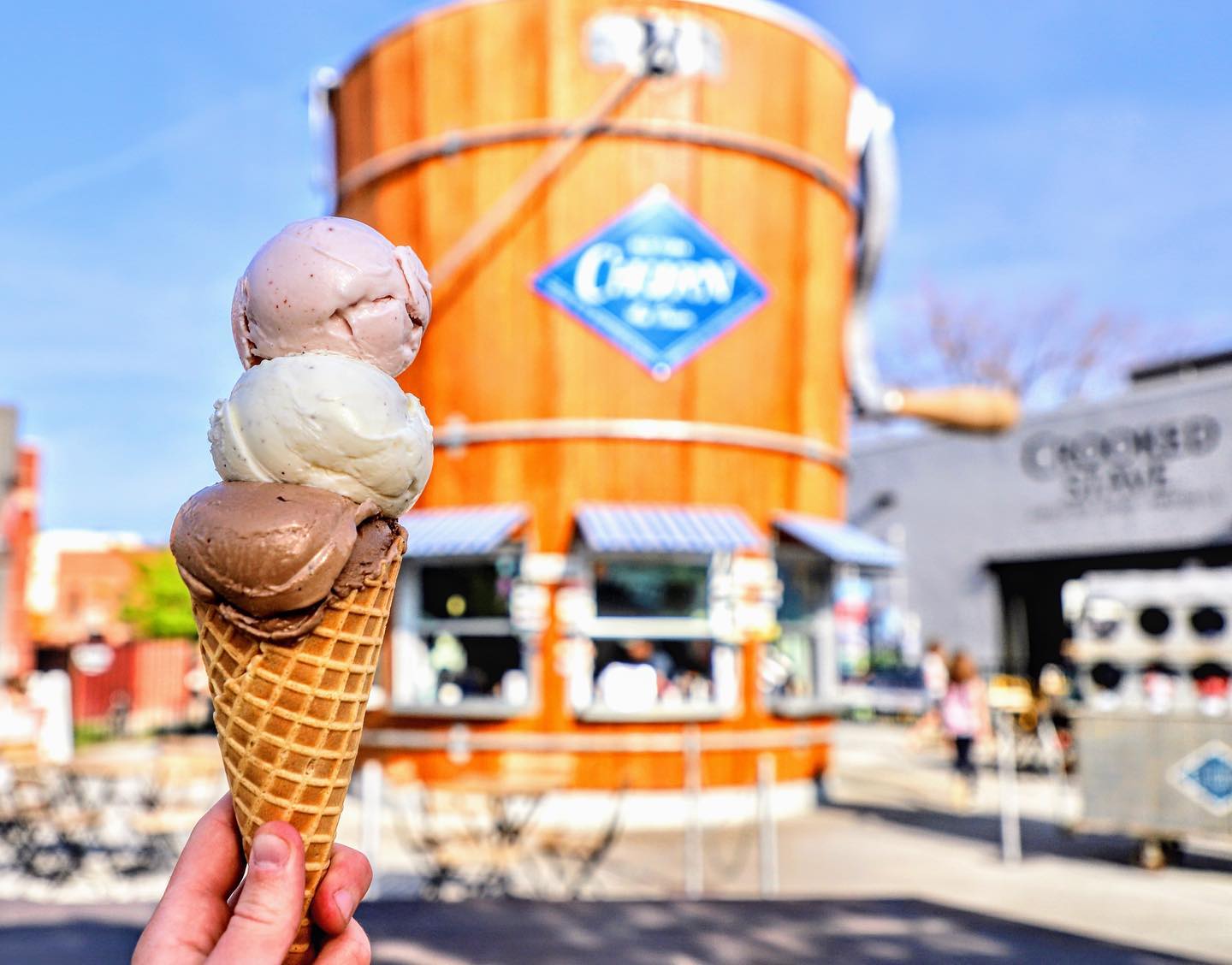 We're in the full swing of summer, and for me that means taking my meetings out of the office and into the sun. Below are a few unique spots in Fort Collins where we could cool down while we talk shop.
I am only scratching the surface—Fort Collins has no shortage of summer sweets. Give me a call to meet up at one of my favorites, or at yours!
You would never buy a home without driving around the neighborhood first, right? Perhaps you should explore the area by bicycle as well!
Not sure where to begin? In Northern Colorado there is no shortage of fun clubs and group rides. However, I recommend looking into Pedaling the Poudre tours through the Poudre Heritage Alliance. These tours are less concerned with cardio and more focused on education and exploration along various stretches of the Cache le Poudre River. The guides are friendly and knowledgeable, their tours stick to paved trails, and the fees for the tour support the work that the PHA is doing to share the history and culture of the river corridor. PHA regularly offers tours in Larimer County (Fort Collins) and Weld County (Windsor, Greeley).
Prefer to move at your own pace? Strike out on your own with PHA's self-guided tours instead. Stretch your legs, get some sun, and fall in love with a beautiful, scenic area!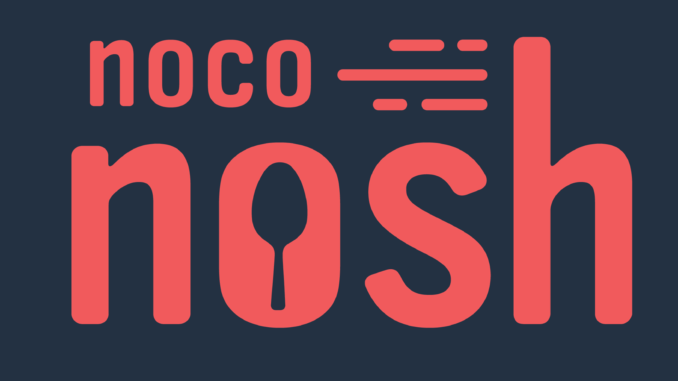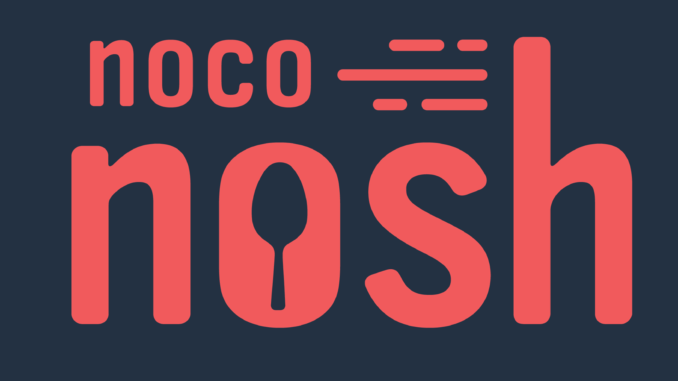 Have you given NoCo NOSH a try? It's a new service much like Uber Eats or Door Dash, with a fabulous local twist: it is owned and operated by restauranteurs from Fort Collins, Greeley and Loveland.
According to North Forty News, the restaurant owners behind NoCo NOSH "believe that restaurant owners themselves should be involved not only in the decision-making of the delivery of their food, but they should also be charged commission rates that are fair and sustainable, and not the current national rates, which are way above most independent restaurants' margins." The owners also want more control over the delivery service itself, which impacts their customers' experiences with their food.
The platform is growing quickly! At the time of writing, you can browse the menus of nearly 60 local restaurants offering everything from Mexican to sushi to barbecue and beyond.
I recommend following NoCo NOSH on Facebook, where they announce new restaurants as they add them to their service. A few of their newest spots: Blue Agave Grill, Saigon Grill III and Cacciatore at Heller's Kitchen.
P.S. Pay special attention to this post, which offers a 1-time free delivery after 8pm! Ice cream from Walrus, perhaps?