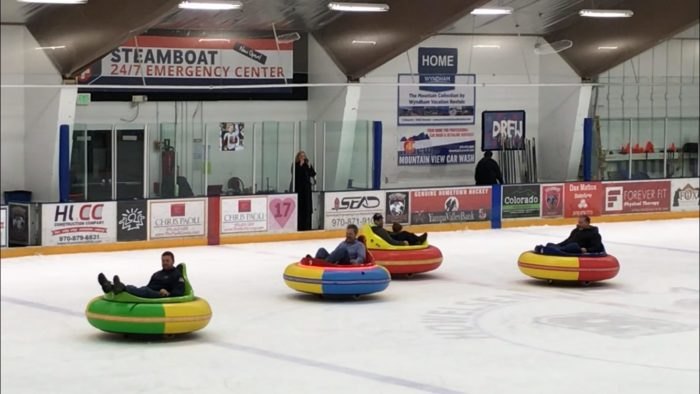 Is anyone else hunting for new ways to entertain their kids throughout the winter? My tiny human can only build so many snow forts and watch so many Pixar movies before he's bored to tears. (Unless I hand him my iPhone, but don't get me started…)
This article has me dreaming of a weekend trip to beautiful Steamboat Springs, where apparently they now offer bumper cars on their ice rink!
You can watch a video on the experience here. You can even ride them in the dark!
Or maybe I'll make a mint by bringing the idea to Fort Collins. Steamboat Springs is the only place that offers bumper cars on ice… for now!
P.S. When's the last time you visited Steamboat Springs? Steamboat is a gorgeous ski (and bumper car) resort town 3 hours from Denver and Fort Collins, 4 hours from Colorado Springs.