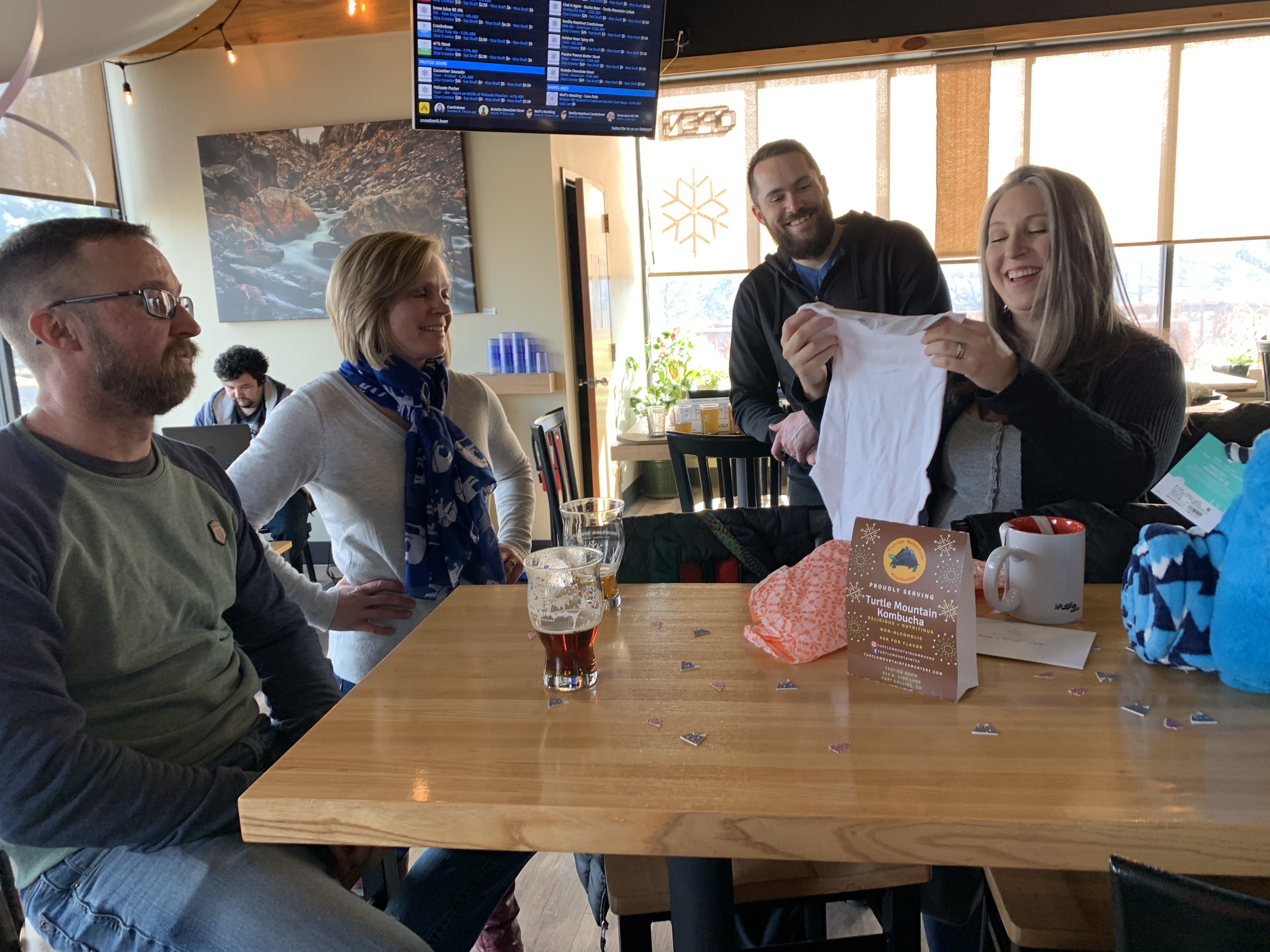 My husband and I are expecting a little girl in a few weeks (hurray!!), so it is baby shower time in my life. Is there any better example of the power of community than a baby shower? Here are three big ideas I've taken away from my recent baby shower experience.
Your community is there, you only need to invite them. People have come out of the woodwork to support our new baby (and the big-brother-to-be)! A baby shower is a wonderful time to say "I could use some help" — but it's certainly not the only time you can ask for support. When a friend reaches out to ask me for help, I am delighted. We should all remember to ask more often!
It takes a village to raise a child. My community has truly rallied around my family, and it has been such a great reminder that we're not doing this alone. Friends have brought gifts for my little boy to make sure he knows he's a special part of this process. They have given my husband and me countless pieces of advice, product recommendations, and even clothes that their own kiddos have outgrown. I am part of a tribe.
The vibe of Fort Collins fosters community. A friend of mine hosted a baby shower for me at nearby Snowbank Brewing. Something tells me that's not normal operating procedure all around the country, but in Colorado it's completely natural to hold *any* kind of shindig at a brewery. Friends (men and women) came to raise a glass (water for me, thanks) in a cozy, relaxed atmosphere. Taking events out of the home and into a local business gives me a sense of being part of a wider community. (Plus, um, I get to meet new dogs at Snowbank.)
What does your community look like? Is it time to reach out and reconnect? If you're looking for support, don't forget to ask!