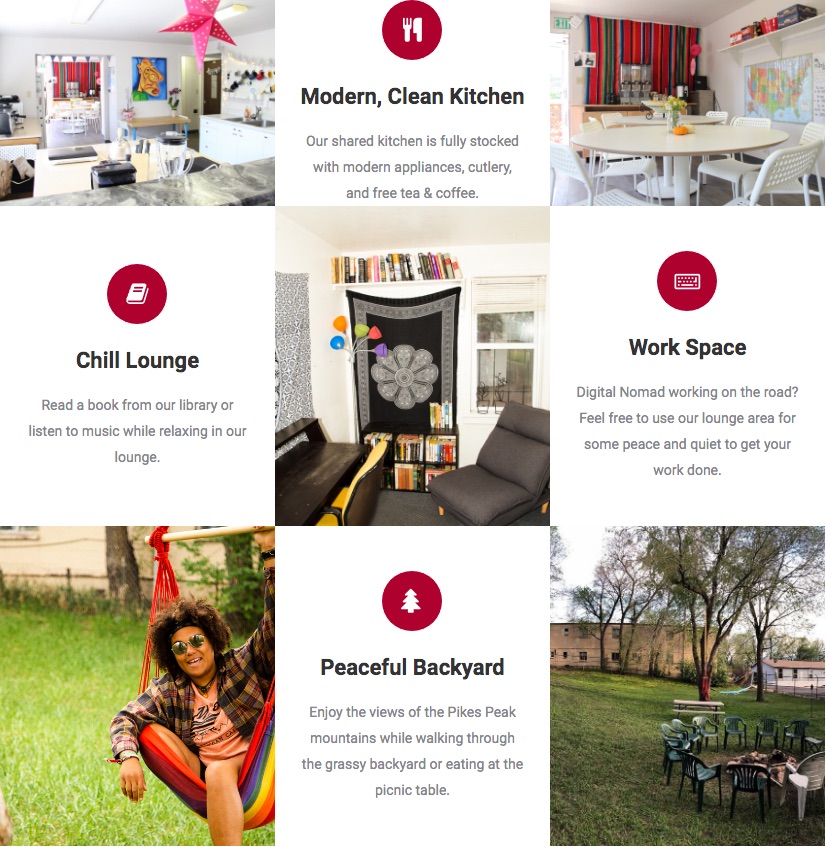 If you're anything like me, around this time of year you start to go a little bit stir crazy. No matter where you live — even if you're surrounded by gorgeous, snow-capped mountains every day, like I am! — every now and then you need to hop in a car or board a plane and be someplace else for a little while.
(No? Just me?)
Here's a local-ish getaway that I am putting on my "maybe some day" list: the ColoRADo Adventure Hostel, or the Rad Hostel for short. The Rad Hostel is close to my family's stomping grounds in the Springs, and — well here, I'll let them tell you:
In the shadow of Pikes Peak, and just a few miles from Garden of the Gods, this RAD new hostel is a blend of Colorado's art, mountain culture and fresh Colorado Springs vibe.
Though I'm married with children now, there is definitely a part of me that wants to join the Rad Hostel crew for their drum circle on Thursday or their pancakes and sunset hikes on the weekend. It also sounds perfect for a getaway trip with friends.
Keep an eye on Rad Hostel on Facebook, where they often give away ski packages or share plans for their silent discos.
Posted on February 9, 2020 at 7:00 am
Anali Roath
Posted in

Colorado Springs, Fun Facts, Realtor life
Tagged

adventure, Colorado Springs, getaway, hostel, hotel, outdoors, outside, trip
The tourism organization Visit Fort Collins does a wonderful job of sharing information about the vibe in this city and the new activities that are constantly being added. Their most recent video, The Best Family-Friendly Activities in Fort Collins, highlights a few of my family's favorites, including:
Here are just a few more that I would have included:
My gym, Genesis North: They offer great kids programming (and daycare), and just started up a kids' version of CrossFit!
Twin Silo Park: Fort Collins has countless beautiful parks and natural spaces, but this is a particular favorite of my tiny human.
Horsetooth Reservoir: I am so happy that my kiddo likes to hike and kayak. It feels like we spend half our summer on the reservoir!
What are your favorite family-friendly spots in Fort Collins?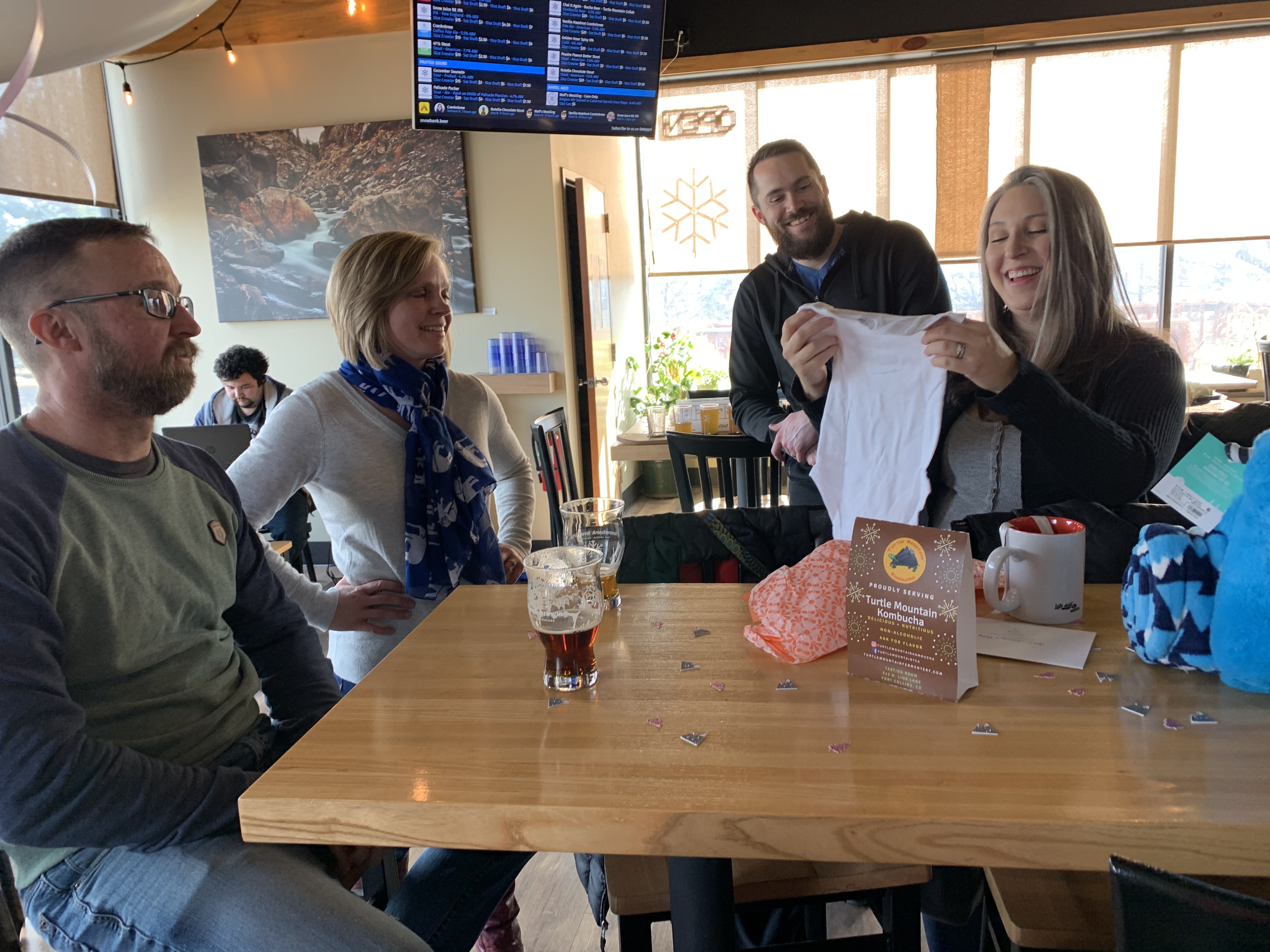 My husband and I are expecting a little girl in a few weeks (hurray!!), so it is baby shower time in my life. Is there any better example of the power of community than a baby shower? Here are three big ideas I've taken away from my recent baby shower experience.
Your community is there, you only need to invite them. People have come out of the woodwork to support our new baby (and the big-brother-to-be)! A baby shower is a wonderful time to say "I could use some help" — but it's certainly not the only time you can ask for support. When a friend reaches out to ask me for help, I am delighted. We should all remember to ask more often!
It takes a village to raise a child. My community has truly rallied around my family, and it has been such a great reminder that we're not doing this alone. Friends have brought gifts for my little boy to make sure he knows he's a special part of this process. They have given my husband and me countless pieces of advice, product recommendations, and even clothes that their own kiddos have outgrown. I am part of a tribe.
The vibe of Fort Collins fosters community. A friend of mine hosted a baby shower for me at nearby Snowbank Brewing. Something tells me that's not normal operating procedure all around the country, but in Colorado it's completely natural to hold *any* kind of shindig at a brewery. Friends (men and women) came to raise a glass (water for me, thanks) in a cozy, relaxed atmosphere. Taking events out of the home and into a local business gives me a sense of being part of a wider community. (Plus, um, I get to meet new dogs at Snowbank.)
What does your community look like? Is it time to reach out and reconnect? If you're looking for support, don't forget to ask!