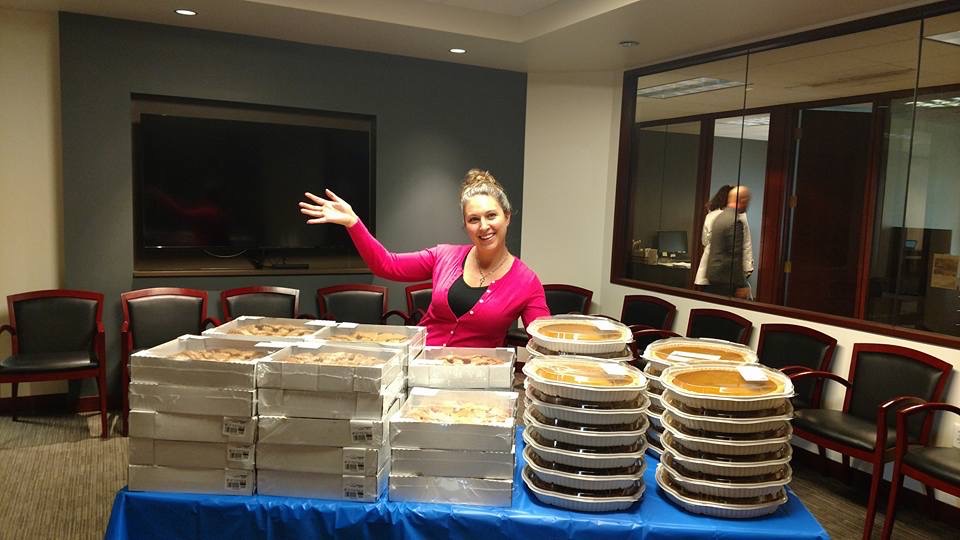 I hope your Thanksgiving was simply wonderful, full of good food and quality time.
One of my favorite traditions at Windermere is our pre-Thanksgiving pumpkin pie giveaway. I always love having a chance to slow down, reconnect with my clients and friends (and, as is often the case, client-friends!), and show my appreciation for the members of my community who support me through their business and their friendship.
Happy Thanksgiving from me to you! Though of course it already feels as though it's practically Christmas…!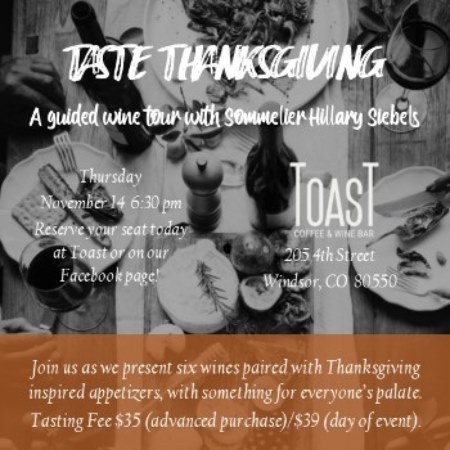 Oh Windsor, you get me.
On Thursday, November 14th at 6:30pm, Windsor's Toast Coffee & Wine Bar is hosting a delicious-sounding guided wine tour, pairing six wines with appetizers inspired by Thanksgiving.
Sommelier Hillary Siebels is visiting Toast for this event, which promises to be beginner-friendly — "You don't have to know much about wine to find this experience educational & tasty."
Tickets for this 21+ event are $35 and reservable in advance. Visit the Facebook event page for more information.
What a delightful excuse to visit downtown Windsor!
P.S. The Coloradoan has previously interviewed Hillary Siebels and other local sommeliers about "how to become a wine expert." Fort Collins Magazine has also picked Siebels' brain about the perfect bottle of wine to give as a gift.
If you're looking for a 5k race opportunity in northern Colorado, throw a rock and you'll probably hit one. However, I recently stumbled across a race with a very different angle from the others — one that even I could win, if I put my mind to it. (You may already know I love a 5k, but I prefer to keep to a pace where I can still chat with my friends!)
The Turkey-Donut Predict Run, hosted by the Fort Collins Running Club, works this way: runners estimate their finishing time before the race begins, and the top 5 people who come closest to their guess (without the use of timekeeping devices!) are crowned the winners. "So just because you're fast doesn't mean you'll win this one," says Fort Collins Running Club.
The race is completely free to enter, but canned good donations are being accepted in behalf of the Food Bank for Larimer County. The food bank also benefits from the purchase of raffle entries, and considering nearly 20 local companies have supplied the giveaways, that's an easy sell.
The Turkey-Donut Predict Run
Saturday, November 23 | Location TBD | Race begins at 9am
Go earn your turkey and benefit the Food Bank!