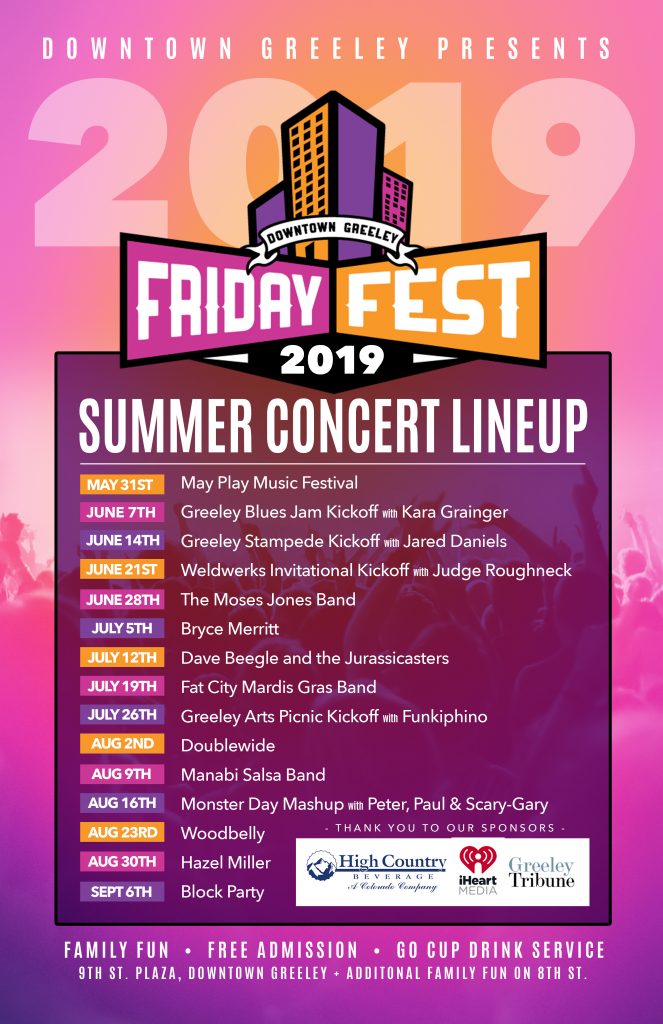 Festival season is well underway! Have you planned out all the bands you'll check out and all the street meats you'll sample?
Be sure that Friday Fest is on your list. Every year, downtown Greeley offers up their summer-long lineup of free music and fun. Bring the kids along and enjoy face painting, chalk art, street performances and more.
During Friday Fest, the city also offers "Go-Cup service" — purchase an adult beverage at any of Greeley's restaurants and you are welcome to take that drink with you to the Fest's outdoor concerts and activities. (Mom and dad deserve a fun night out, too…)
Don't forget that a move can be about more than a house. It can also be about wanting more night life, a more family-friendly city or more summer fun. What are your new neighborhood must-haves?