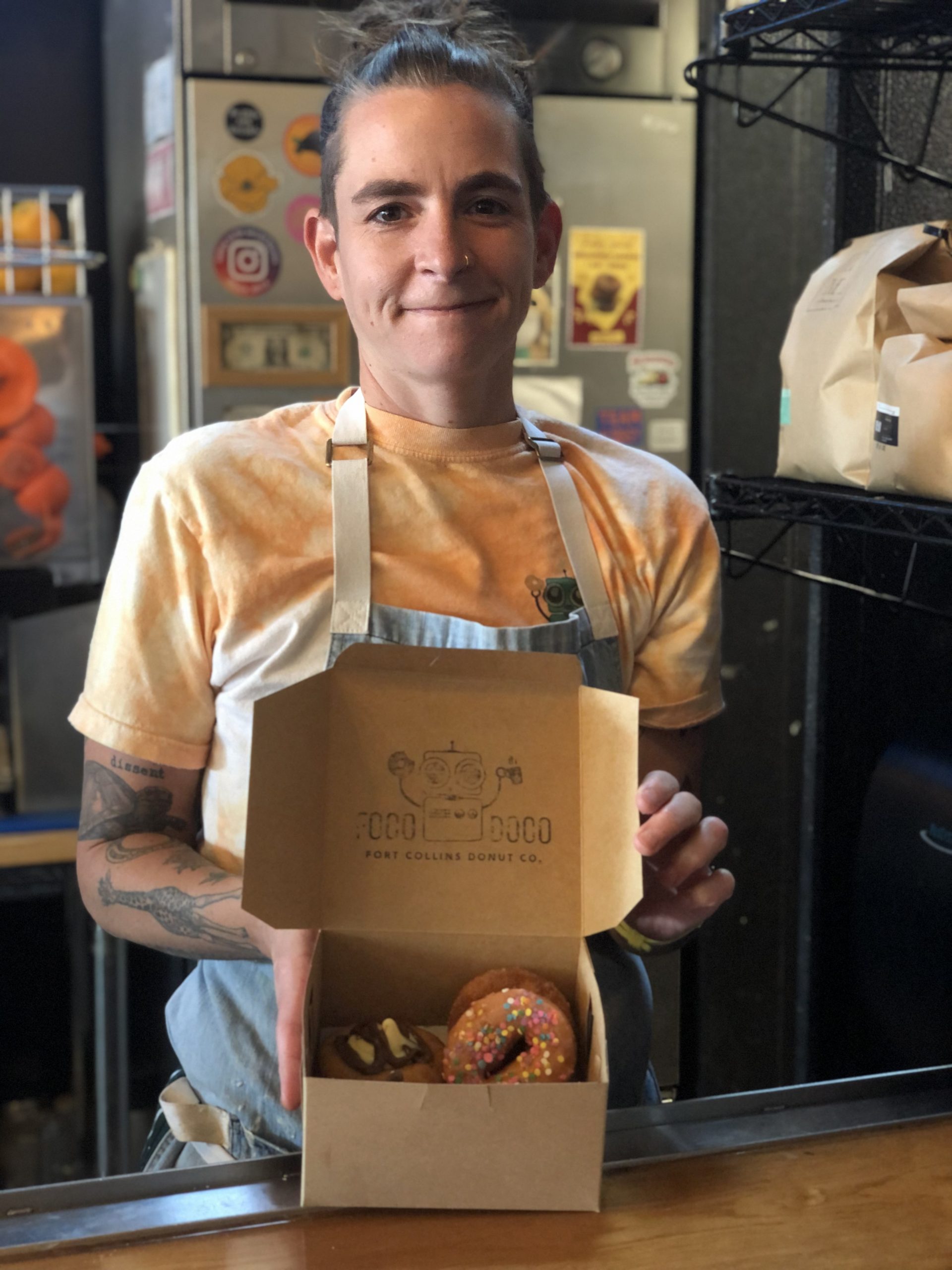 If you haven't checked out FoCo DoCo (Fort Collins Donut Company) yet, I have to kindly ask; what the hell are you waiting for???? Since they first opened in 2018 at The Exchange in Old Town, FoCo DoCo has been serving up delicious hot donuts to hot people (that's their tagline, I didn't make it up, but it definitely fits!). I sat down with Megan, the owner and genius behind this robot powered donut paradise to get the scoop on how it came to be and what it's like being the best locally owned donut company in Fort Collins.
The concept for FoCo DoCo started back when Megan was in culinary school. Her sister lived here in Fort Collins and Megan saw a lack of local donuts shops in the area and hole she could fill. And thus, FoCo DoCo was born, with its mini donuts and delicious rotating specials. Even though Megan was in culinary school, she is adamant that she is not a pastry chef, which is why all of their delicious donuts are made via robot. If you ever visited them in their old location at The Exchange, you could watch their cool little robot in action, hovering over the hot oil, popping out just enough batter to make tiny, tasty donuts. And now, Megan has run with the robot theme, their official logo/mascot is the cutest robot you'll ever see, and they've added a second robot to their arsenal, one that makes fresh squeezed orange juice.
As the owner of a small local business herself, Megan is always looking for ways to support other local small businesses and she does that by sourcing as many of their ingredients as possible from locals. It's a key piece of being part of this community, not only do locals love to shop local but it's amazing to know that the small businesse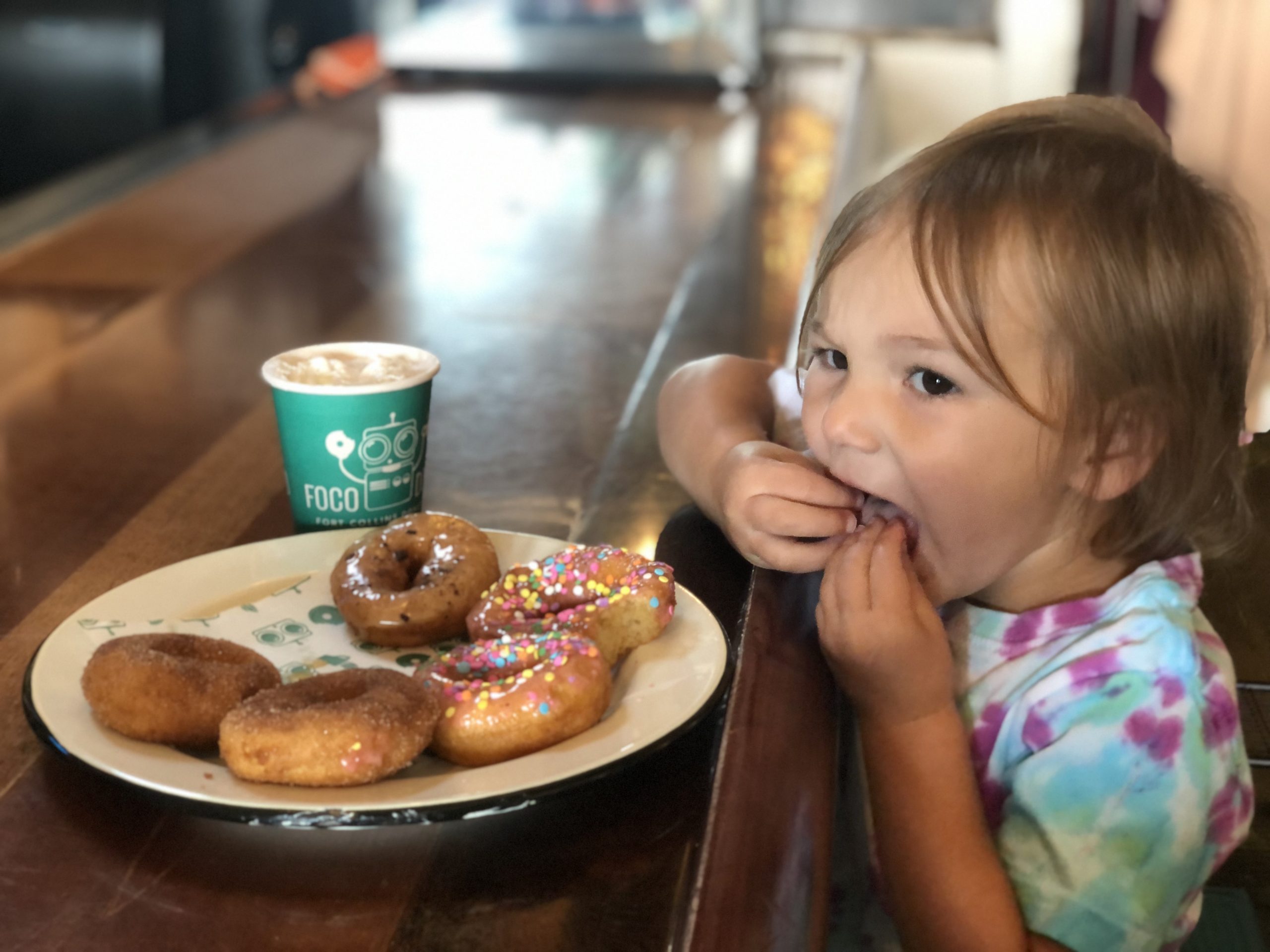 s also support other local small businesses. It's something that she cares about deeply, and its advice that she gives others looking to start their own small business; shop and support local as much as possible, it might cost more to get started but it builds the community and it's worth it.
When Megan got started, she was so excited to offer an amazing menu and product to the community, but what she didn't expect was how much she would get to be a part of people's lives. From weddings (my own, in fact), to baby showers, donut giveaways during COVID, FoCo DoCo has become part of people's lives. From their regular Friday morning breakfast to their big life events, FoCo DoCo is a beautiful part of our community, and I for one, am so grateful to have them! So, if you haven't checked them out yet, make sure to stop by, they're located on the north side of Old Town, inside Scrumpy's at 215 N College Ave.