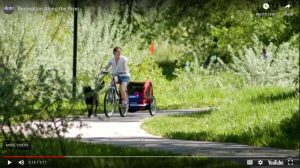 Today I stumbled on a link I had to share with you: the Cache le Poudre River National Heritage Area video archive. If you are curious about the cities along the Poudre River (specifically Fort Collins, Loveland, Windsor and Greeley), these 30+ videos create a wonderful way to learn about the area without ever leaving home.
Visitors to the area: Start with videos about points of interest such as the Fort Collins Museum of Discovery or the Windsor Lake and Museum.
History buffs: The Poudre NHA has created many videos looking back on the heritage of the river; try The Poudre River Flood of 2013 or A River Runs Through It. The NHA also offers a great series of conversations with Northern Arapaho leaders such as Mark Soldier Wolf.
Science lovers: Now I know how a fish ladder works, how water flow is measured, and how the city keeps a river healthy.
My personal favorite: The animated history of the National Heritage Area. What can I say—it's adorable!
Posted on September 8, 2019 at 7:00 am
Anali Roath
Posted in

Fort Collins Real Estate, Fun Facts, Greeley Real Estate, Windsor Real Estate
Tagged

Cache le Poudre, heritage area, history, nature, Poudre, Poudre River, river, science, video, videos
You would never buy a home without driving around the neighborhood first, right? Perhaps you should explore the area by bicycle as well!
Not sure where to begin? In Northern Colorado there is no shortage of fun clubs and group rides. However, I recommend looking into Pedaling the Poudre tours through the Poudre Heritage Alliance. These tours are less concerned with cardio and more focused on education and exploration along various stretches of the Cache le Poudre River. The guides are friendly and knowledgeable, their tours stick to paved trails, and the fees for the tour support the work that the PHA is doing to share the history and culture of the river corridor. PHA regularly offers tours in Larimer County (Fort Collins) and Weld County (Windsor, Greeley).
Prefer to move at your own pace? Strike out on your own with PHA's self-guided tours instead. Stretch your legs, get some sun, and fall in love with a beautiful, scenic area!
Posted on July 7, 2019 at 7:00 am
Anali Roath
Posted in

Fort Collins Real Estate, Fun Facts, Greeley Real Estate, Windsor Real Estate
Tagged

bicycle, bike, bike tour, Cache le Poudre, culture, explore, fort collins, history, Poudre, tour, windsor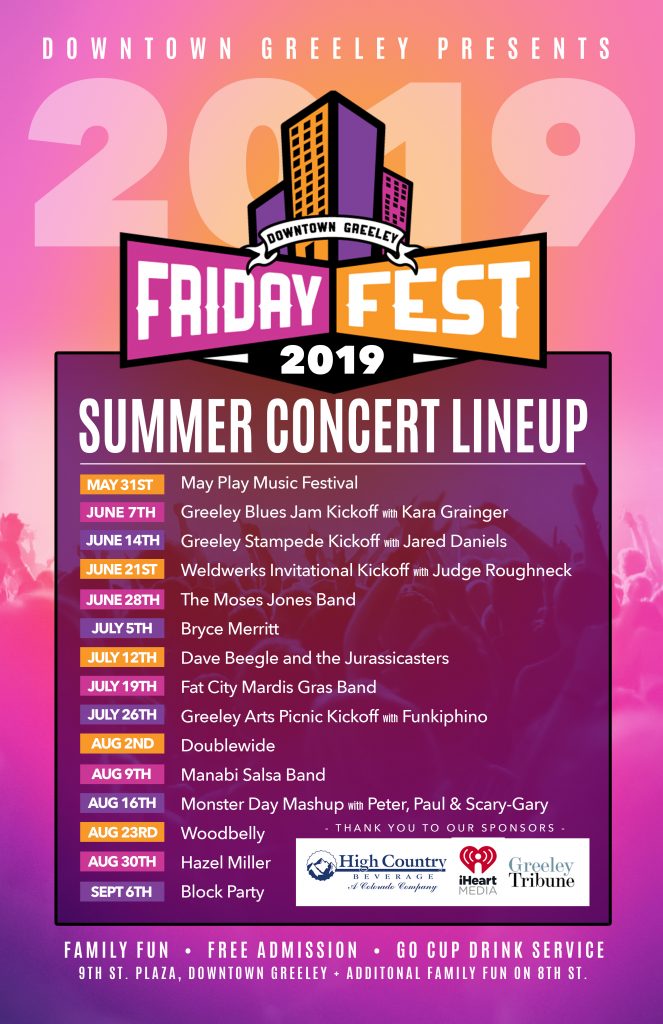 Festival season is well underway! Have you planned out all the bands you'll check out and all the street meats you'll sample?
Be sure that Friday Fest is on your list. Every year, downtown Greeley offers up their summer-long lineup of free music and fun. Bring the kids along and enjoy face painting, chalk art, street performances and more.
During Friday Fest, the city also offers "Go-Cup service" — purchase an adult beverage at any of Greeley's restaurants and you are welcome to take that drink with you to the Fest's outdoor concerts and activities. (Mom and dad deserve a fun night out, too…)
Don't forget that a move can be about more than a house. It can also be about wanting more night life, a more family-friendly city or more summer fun. What are your new neighborhood must-haves?