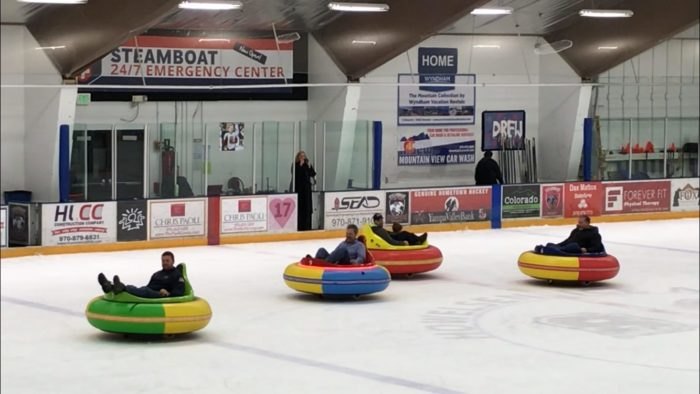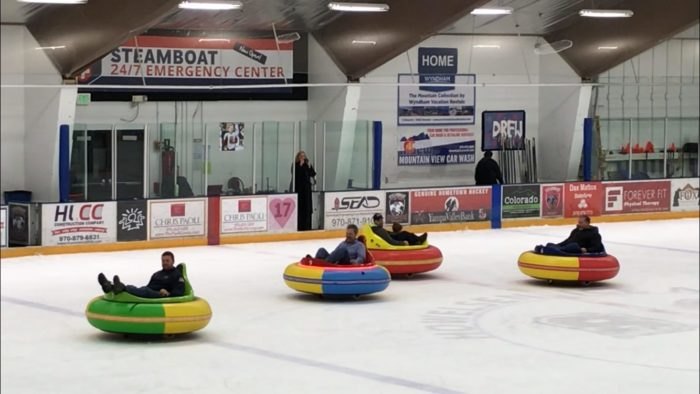 Is anyone else hunting for new ways to entertain their kids throughout the winter? My tiny human can only build so many snow forts and watch so many Pixar movies before he's bored to tears. (Unless I hand him my iPhone, but don't get me started…)
This article has me dreaming of a weekend trip to beautiful Steamboat Springs, where apparently they now offer bumper cars on their ice rink!
You can watch a video on the experience here. You can even ride them in the dark!
Or maybe I'll make a mint by bringing the idea to Fort Collins. Steamboat Springs is the only place that offers bumper cars on ice… for now!
P.S. When's the last time you visited Steamboat Springs? Steamboat is a gorgeous ski (and bumper car) resort town 3 hours from Denver and Fort Collins, 4 hours from Colorado Springs.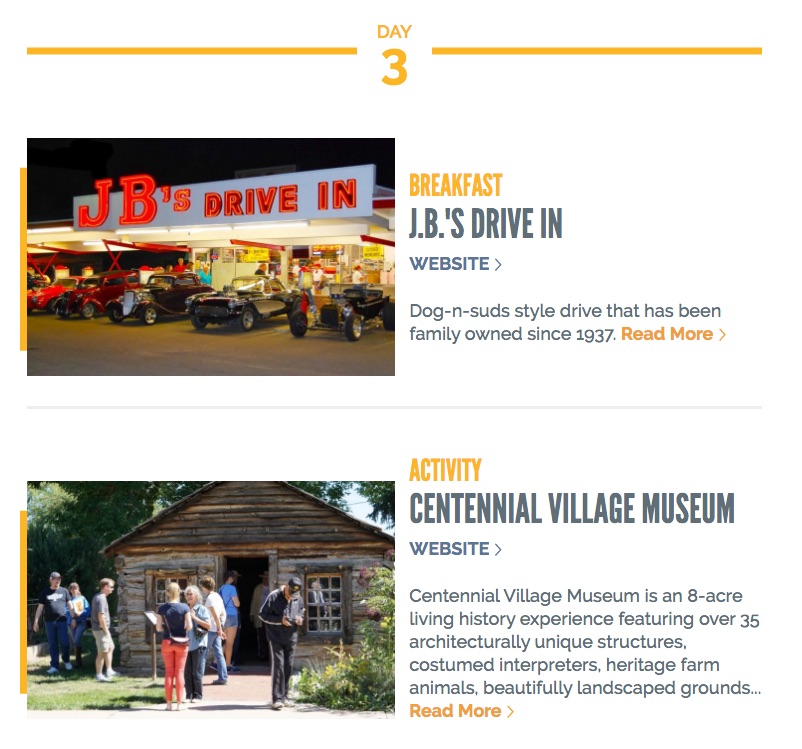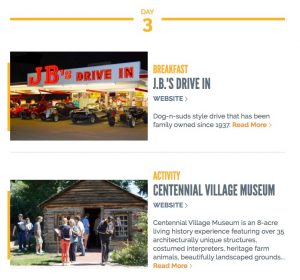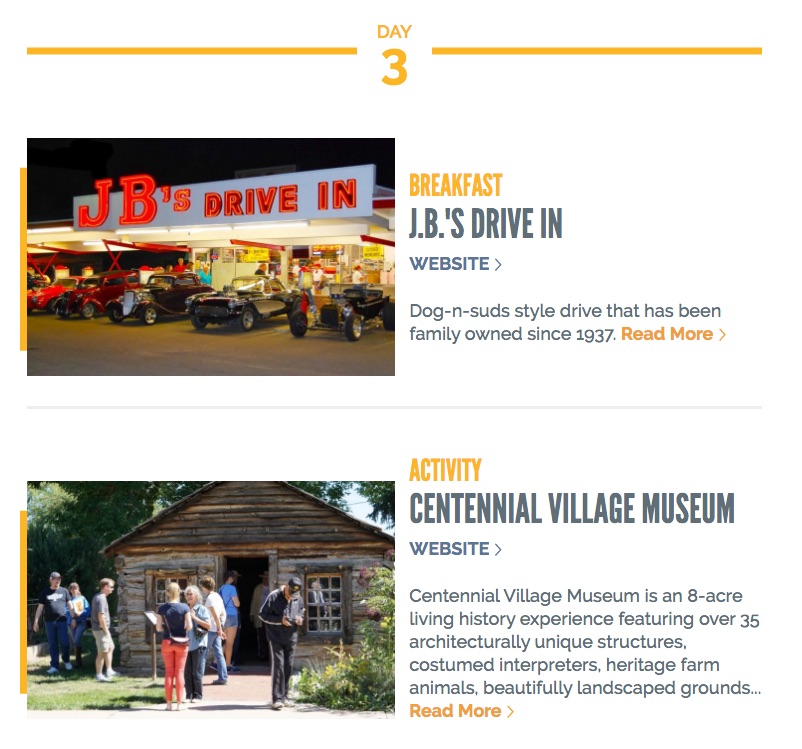 Did you know that Colorado.com publishes "Colo-Road Trips"? These ready-made itineraries provide great information about how to string together some of Colorado's best food, culture, history, nature and more into a memorable road trip packed with adventure and exploration.
For example, take a look at their "Days of Fun in the Cache la Poudre River National Heritage Area." Per the website, "From Fort Collins to Greeley and the villages of Laporte and Windsor, this northern Colorado region is packed with expansive views, welcoming locally sourced restaurants, frontier history and much more." I couldn't have said it better myself — and even though Northern Colorado is my stomping grounds, I still found plenty of new-to-me spots for my to-do list. It might be time for a staycation!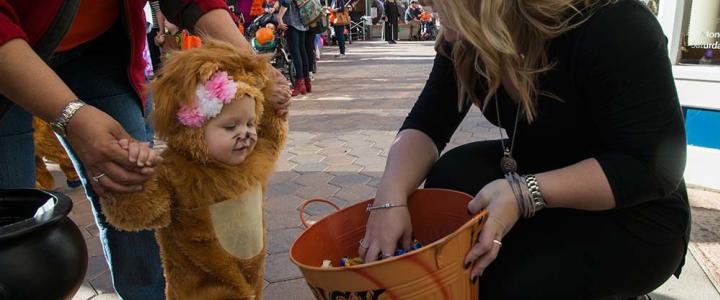 It's difficult to believe it's only 10 days to Halloween! Have you made your plans yet? If not, here are a few events in the Fort Collins area that have piqued my interest:
This last one's more of a fall celebration than a Halloween event, but I simply had to include it — it looks too fun!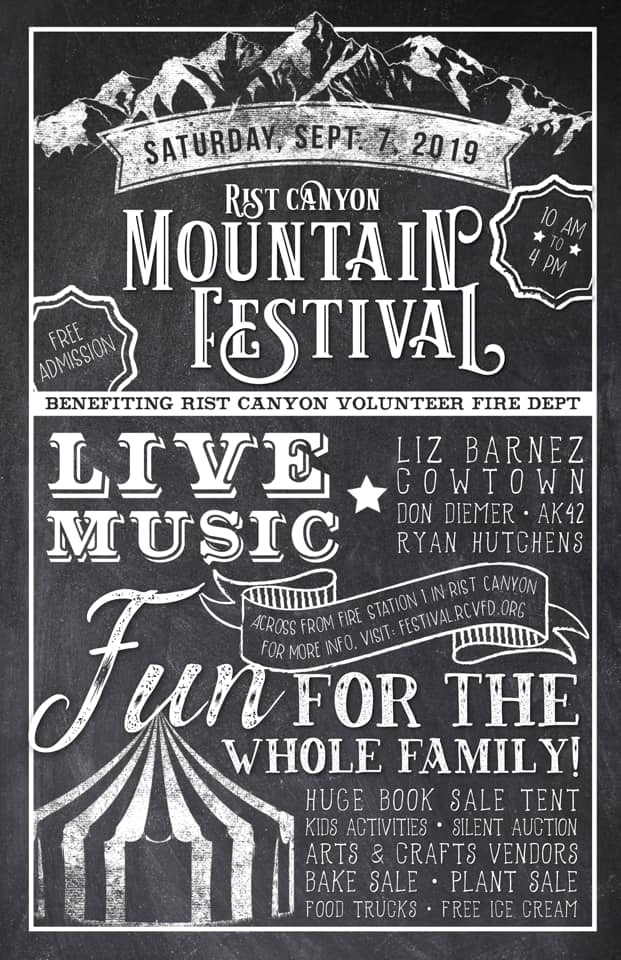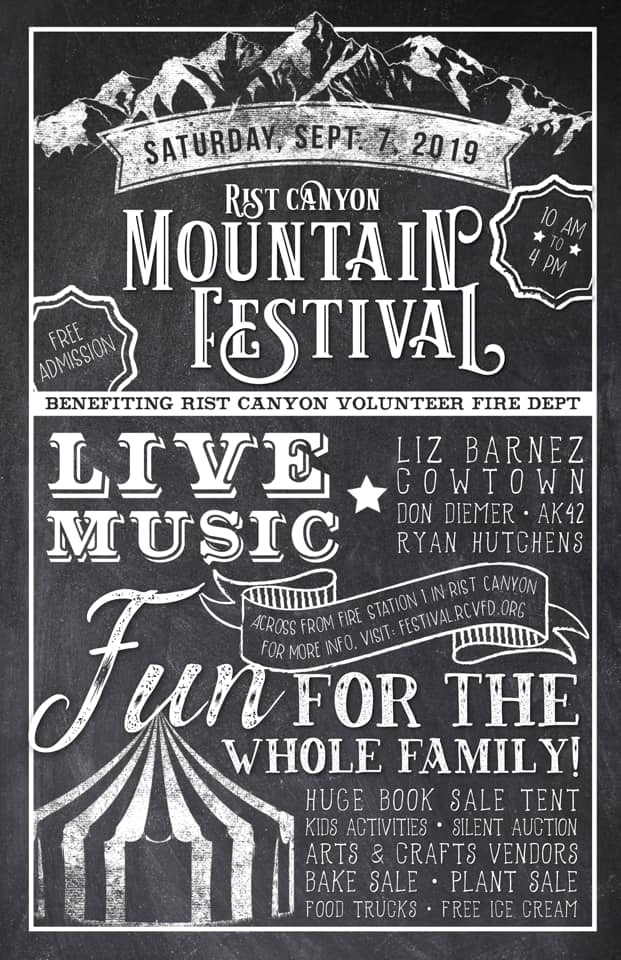 Save the date! Rist Canyon Mountain Festival takes place on September 7, 2019. In their words:
"Rist Canyon Mountain Festival is the annual fundraiser for the Rist Canyon Volunteer Fire Department. This one-day event features live entertainment, silent auction, book & plant sales, kid's activities, free admission, free parking, free ice cream and so much more!"
Be honest: when's the last time you had a chance to soak a firefighter in a dunk tank? And for a good cause, of course — the RCVFD operates 100% by donations and funds raised at their annual festival.
Visit the festival's Facebook page for photos from last year's event. Who can say no to goats, games and helicopters?