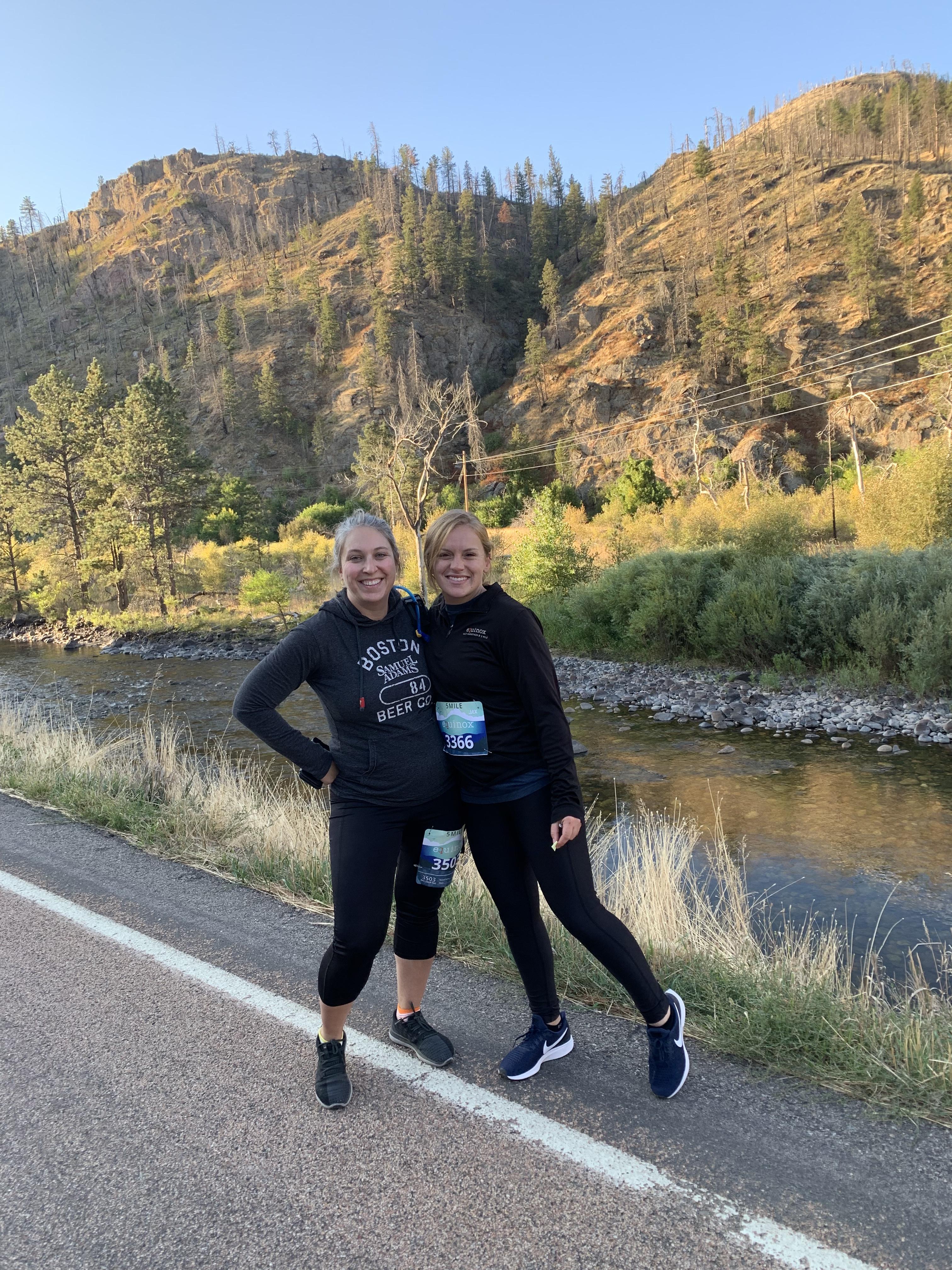 It isn't too often that you see my own face on this blog! (That's me at left, alongside my friend Hannah.) When I'm not selling homes, taking business meetings over ice cream, or sharing tips on homeownership, I am out and about in Colorado just like many of you. It is important to me to be familiar with the area so that I can tell you not only about the homes on the market, but about the  lifestyle and sense of community in various areas across the state.
Luckily I have help when it comes to exploring! My husband who is always interested in checking out a new brewery, and I have a tiny human who is naturally curious about the world. (For example, he and I recently met bison up close at Terry Bison Ranch Cheyenne, Wyoming!)
One of my secrets to getting to know an area is to sign up for a race, such as a 5k. It's great exercise, sure, but it's also a wonderful opportunity to visit a new part of town, or even a new-to-you city. My family always looks forward to the BolderBoulder race, and over Labor Day we took on the Fortitude 10k together, which was a sweet bonding experience that also gave me an excuse to admire all of the gorgeous historic homes along my favorite street, Mountain Avenue.
This weekend, my race was the Fall Equinox 5-mile. Even though I am based in Fort Collins, this race gave me an entirely new perspective on the area as I explored the stunning Poudre River Canyon on foot. This is why many people move to Colorado: to walk or run along a wild and scenic river as the sun rises over the canyon. For homebuyers, the Colorado lifestyle can be as important as the house itself. If you're interested in talking to an agent who is passionate about both, please reach out!